5 tags
trapps
dryden and i went to trappers today. it was him, me, his friend jamie, and 5 girls. it was a lot of fun. we had our first kiss btw (more like first 1000 kisses). he's really cute and really fun and really nice and i should be getting any of my hopes up but im really glad i decided to go out with him and his friends tonight. 
11 tags
i made out with scott i made out with scott i made out with scott i made out with scott i made out with scott i made out with scott i made out with scott i made out with scott i made out with scott and then with Adam what the fuck what the fuck what the fuck what the fuck what the fuck they were both really good kissers though
1 tag
1/30/13
I always knew the chance of a long distance relationship working out was slim, but I never really thought I'd be the one to want to cut it short. This past weekend changed my perspective on things and the type of person I am. He's really important to me but not being able to see each other in ways outside of a webcam is difficult beyond belief. Especially when there are all the other aspects of...
1 tag
fuck
my biggest pet peve is when people use my things without asking also when people use my things and forget about it but when the tables are turned they expect you to pay up ASAP you use my stuff without asking all the time - when you forgot your student card i bought you you chocolate milk, you said you'd pay me back soon and I was fine with that arrangement - i paid you in advance for...
13 tags
bye
i'm so lost i have no idea where i went wrong or what i did to make things different. maybe we weren't on the same page all along, or maybe i thought it was more than what it was. for someone that accidentally refers to me as your "girlfriend" and whose parents know me as that, you sure change your mind quick. i'm so confused as to what you want me to say to you. how...
11 tags
12 tags
10 tags
11 tags
9 tags
13 tags
10 tags
11 tags
The only thing that bothers me is not knowing where I stand with someone. While its obvious what we pretty much are, titles are the deciding factor. While ultimately useless, they are pretty essential to relationships with people. If it were anyone else I would be a lot more anxious. Leaving is going to be sad but I know that I would rather have this, whatever this unspoken but implied...
12 tags
i just want to scream because you don't take me seriously and after everything i can't stand the thought of you being undecided it's all in or nothing so obviously i get insecure and retreat at the slightest mention of you having options, even if it is just a joke and then no matter what im always thinking about how i cant let it fall apart now, because we are basically all in...
9 tags
hate
last year i thought i wanted to go to a university where i at least knew somone that was a stupid desire i wish no one knew me because then this wouldn't've happened and maybe i would still have my old life but that's not how things worked out and now i don't even want to go home for christmas because there is no one for me there everyone hates me and i deserve it ...
1 tag
better or not
It cannot stand people that continuously go back to the people that fuck them over, time and time again.  It's so obvious to everyone and it's plain to see. One is an obnoxious, aggressive bitch and the other is one that is older and thus thinks the first is on her level, above everyone else. The third is nice but naive and excited to be accepted by an exclusive duo by luck of having...
5 tags
tuesdays
I never have time to be alone. I mean that in both the literal and figurative sense. Living on residence means you have absolutely no privacy. I live in a triple room, with two other roommates. My floor, the fourth, has three lounges- one with a microwave where people generally eat, one with a TV where people usually hag out, and a third which is a two-story lounge for the entire tower. These...
11 tags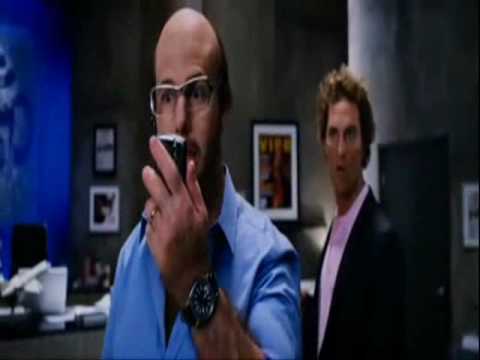 1 tag
7 tags
I always thought that boys were the indecisive ones but I'm starting to realize that, surprise surprise, it's actually me who doesn't know what I want. I have a thing for a pretty great guy and getting together with him happened so naturally that I didn't even realize what was going on until I stepped back and noticed that we were something. That being said, we started out...
19 tags
it's always a good time
Literally nothing to blog about because I have 0 complaints this summer. I'm not even in the mood to go into detail about my daily adventures because I'm so far behind on writing about them. It would basically be a recount of everything I've done. I'm never home anymore and therefore have no time to sit at a computer and physically type out everything that I am literally...
goodlov3 asked: bite them it works better lol and its working ! why ?
5 tags
From now on I'm going to do whatever I want without worrying about how it looks to other people. I tried doing the things that look 'right' and acted in the way is most moral, especially in this situation. However, it's clear that I'm not happy. What good is doing the things that are 'right' and make you look proper if it makes you feel miserable and...
1 tag
6 tags
lure them into a false sense of comfort make them think you don't care anymore, or that you've forgiven it. but don't you know I don't forgive and I MOST DEFINITELY do not forget? just wait It's coming go ahead and think its all over But baby? It's just starting.
19 tags
H00T H00T IM AN OWL
some girls have literally no self-respect He was with me and tried to get you on the side. If you haven't read "Why Men Love Bitches", maybe you should. The chapter on the 'Mama-Ho Complex' will probably break your heart. Too bad you're so desperate you will bother staying with the guy who was with someone else all along. He buys me roses for my birthday, and...
1 tag
My way or the highway
Lol whore you're such a snake Good thing I didn't trust you I knew it from the start You're so desperate it's actually funny and he's desperate too so it's okay But I ain't gonna stand by and make this easy for you Kisses! :* ;)
4 tags
i should've learnt my lesson last year
Just keep telling myself that this is for the best and that you finally can't hurt me anymore I cant believe it was going on right in front of my face and I never saw it He's just a liar and a cheat  You're not a player, just a dumbfuck The fact that he'd be sexting her when I was physically with him, even on my birthday You lost a good girl
7 tags
2 tags
1 tag
1 tag
shit fuck mother ass wipe dipshit moron shitface
i can't believe how low you would stoop dumb fucking bitch- do you not remember what YOU said? holy shit you talked more smack about him than I did, even when I was the one he broke up with. do you not remember how much you told me not to ever talk to him again? how you called me and texted me EVERYTHING HE SAID TO YOU? how you gave me your fucking phone to read the conversations? how you...
1 tag
time to pretend
well you're there and i'm here and i wish things could be different but they're not when you don't have me you want me and when you have me you don't try i was mad then you tried then i wasn't and you didn't so what i'm saying is i can't live off your vague artificial late night texts and your quotes i hear through the grapevine and yes i...
1 tag
Watch
boxof64: Let me throw a, what might be a likely scenario your way. Sometimes you find yourself, as we continue to court people, you, uh, okay here's the thing. Like the belt right here. The belt is really a hemisphere. You got your southern hemisphere and you got your northern hemisphere. And what you really need to be in a relationship forever is you gotta have a nice, nice mix of the northern...
1 tag
an (ir)relevant rant 1242012
I can't allow you into my life because whenever I try to mentally let go and start over, my mind floods with thoughts of last year. Last year was the worst time of my life. 2011 relationships was mostly you breaking my heart every single day, for 365 days. I couldn't stand it. I got back to my normal self over an intensive summer with Karolina- she helped me get completely over you...
5 tags
hi sup follow convalesce.tumblr
that's me (publicly)
8 tags
first
I only really use this blog for too personal posts so here it goes: last night was amazing. the shirt was pretty much a peace offering and I totally didn't expect it so that was really cute. then the bracelets were so sweet, especially since I would never expect a guy to pick out cute girls stuff fuck my life i know I shouldn't want this again, after EVERYTHING, but he has matured...